BUY TICKETS
We ae extremely proud of the fantastic exhibition we can offer visitors to this year's Blaricum Music Festival: Chagall & Music.
In cooperation with Kunsthandel Studio 2000 we managed to assemble a vast amount of first class works by the master and the subject of the exhibition is Chagall's strong connection to music.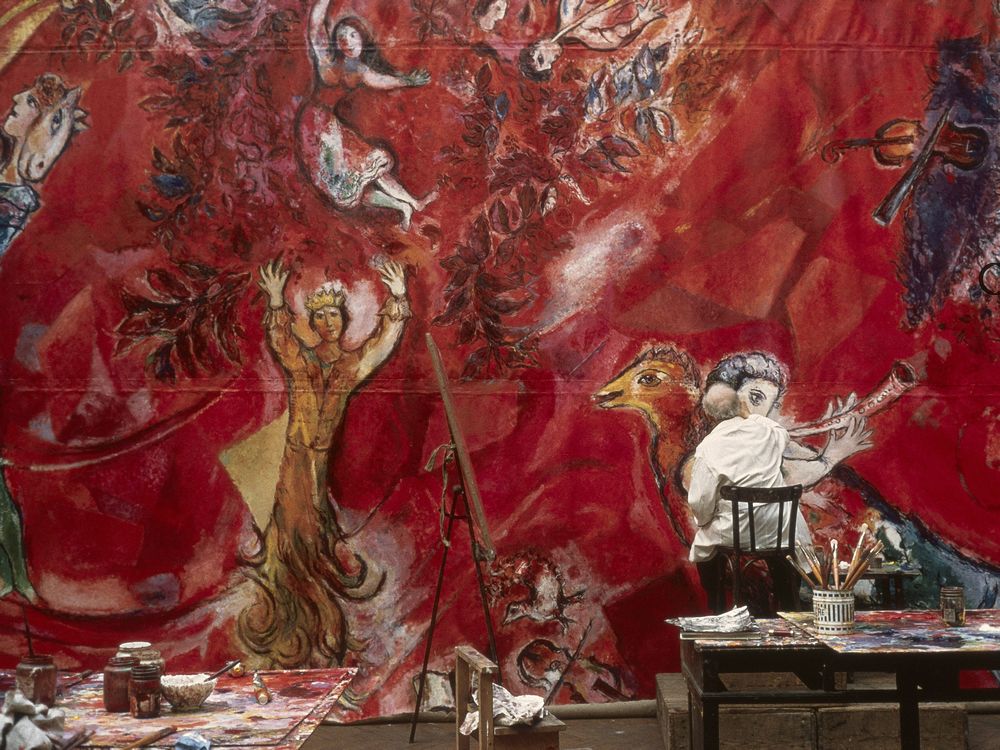 As a youngster Chagall proclaimed: 'I'll be a singer, a cantor. I'll go to the conservatory!'. In his native Vitebsk (Belarus) he grew up with the music of the synagogues and later he was inspired by the Moscow Yiddish Theatre for which he worked. The violinist, the musical angel, King David with a harp and the singing rooster, repeatedly displayed in his paintings through all of his periods, bear witness to the importance of music in Chagall's life. Later this interest resulted in him being asked to work on sets for various ballets (Aleko with music by Tchaikovsky and Daphnis et Chloë by Ravel) and commissions for two huge murals in Lincoln Center (New York) and his famous ceiling of the Opéra Garnier (Paris). His depiction of music culminated in his rendering of Mozart's Magic Flute.
The exhibition can be visited on all festival days (27th June-7th July 2019) from 11:00-17:00.
The Blaricum Music Festival Cafe in front of Kunsthandel Studio 2000 will be open from 10:00-18:00.
The location of Kunsthandel Studio 2000 is: Dorpsstraat 9b, 1261 ES Blaricum, The Netherlands.
BUY TICKETS