ALEXANDRA TROUSSOVA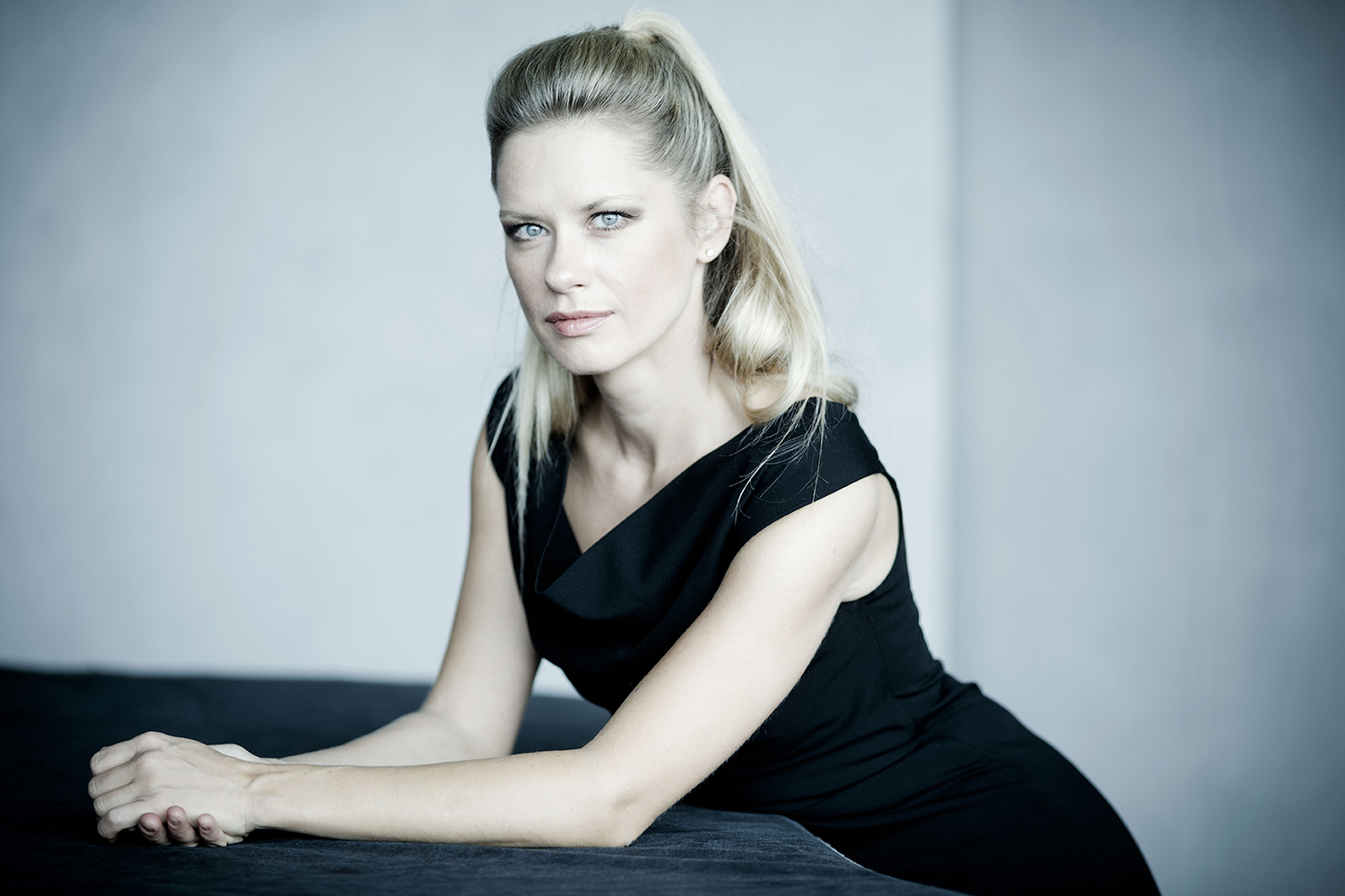 Alexandra Troussova was born in Saint-Petersburg, Russia. After starting playing the piano with her mother, Alexandra Troussova then studied at the music school, specialized in teaching gifted children and linked to the Rimski-Korsakov Conservatory. At the age of seven she gave her first performance with orchestra at the Saint-Petersburg Philharmonie and three years later won First Prize at the XXth International "Young Virtuosi" Piano Competition in Prague. In 1991, she moved to Germany with her family.
She was invited to perform with the Orchestra of the Hamburg Opera under Gerd Albrecht and at the Verbier Festival, where she received a Reuters Grant. Alexandra Troussova performs regularly in Germany, France, Switzerland, Spain, Belgium, Austria, Canada in such venues as the Ludwigsburg Festival, the Madrid Auditorium, the Verbier Festival, the Zurich Tonnhalle, the Châtelet Hall, the Lyon Opera House … She played at the "Folles Journées Russes" in Nantes and Beethoven triple concÒerto with Dimitri Makhtin and Alexander Kniazev at the Saint Riquier Festival.
All her concerts gave her the opportunity to play under Wolfgang Gönnenwein, Lorin Maazel, Antoni Wit, Sir Neville Marriner, Josef Suk, Walter Weller, Jean-Jacques Kantorow, Arie van Beek, Michel Tilkin …
She has given recitals at the Saint-Denis Festival, at the "Piano aux Jacobins" Festival in Toulouse and at "Piano à Auxerre" playing Chostakovitch concerto n°1 with David Guerrier, trumpeter and toured with the same programme in a lot of French festivals in the summer 2005. She also played Tchaikovski concerto n°1 at the Sully Festival and on tour in Belgium in the autumn 2004.
In addition to her solo carrier, she performs throughout Europe with huge acclaim with the violinist Kirill Troussov, her brother. Among others, they played at the Théâtre des Champs Elysées in Paris, at the Concertgebouw in Amsterdam, at the Brussels Conservatory and will play in the "Next Generation" Series in Dortmund in December 2005.
In 2004, they made their debut in recital in Japan, and in the United States, where they are now regularly asked to return.
In 2005-2006, she also plays with the violinist, Laurent Korcia in recital and performs in Monte Carlo and at the Al Bustan Festival in Lebanon. With Kirill, she has recorded for EMI a CD in a programme Brahms and Beethoven sonatas. This CD received many awards: a Choc from the Monde de la Musique, five Diapasons and Recommended by Classica.
She studied with James Tocco in Lubeck and with Dimitri Bashkirov in Madrid. She presently lives in Munich where she works with Vadim Suchanov.