KLÁRA WÜRTZ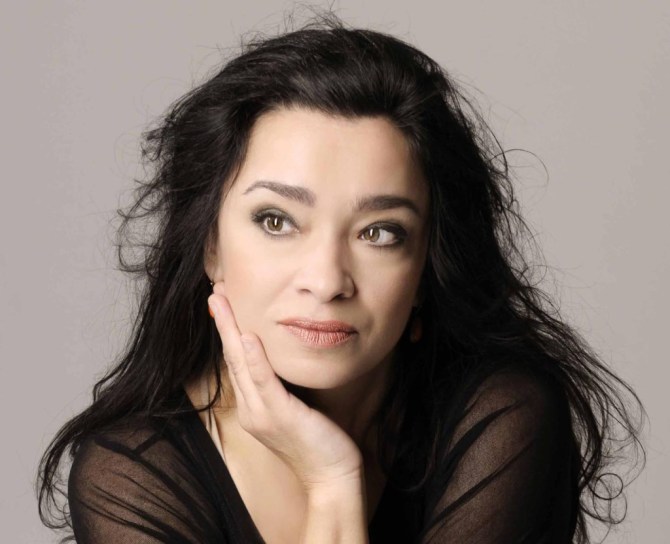 Klára Würtz was born in Budapest, Hungary, and started playing the piano at the age of five. As a child she soon showed an exceptional talent for this instrument. Her musical career started in the early seventies, when she became a member of the Hungarian Children's Choir of Radio and Television. As the pianist of the Choir, she performed musical intermezzos during tours in Japan, Greece, Italy, Austria and Romania. At the age of fourteen Klára was accepted at the Ferenc Liszt Music Academy, Budapest, where she studied at the faculty for the exceptionally gifted children with Mrs. Máthé.
At seventeen, she studied with Zoltán Kocsis, Ferenc Rados and György Kurtág. Later on, she received scholarships from András Schiff for his masterclasses in Prussia Cove, England.
In 1985 she won the Ettore Pozzoli piano competition in Milan. She was praised by the jury not only for her superior technical command, but also for her extraordinary sensitivity towards the music and her many charismatic qualities, which gave a very intense personal and individual impression.
In 1988 she was one of the prize winners at the International Piano Competition in Dublin. In 1989 she passed with distinction as a performing artist and music pedagogue at the Liszt Academy of Music in Budapest.
In 1991 she signed up with Columbia Artists Management, New York, and since then has performed over a hundred concerts in the United States and Canada. She made her North American debut with orchestra as the soloist in Beethoven's Third Piano Concerto with the Czech Philharmonic conducted by Jiri Belohlavek. Her most successful recitals were in the Kennedy Center, Washington and at the Ravinia Festival in Chicago.
In 2001 she made her successful debut in the Concertgebouw Amsterdam playing Schumann's Piano Concerto with the Philharmonia der Nationen conducted by Justus Frantz. Next to her busy solo schedule Klára Würtz is active as a chamber music player.She is a member of the Amsterdam Piano Trio. She plays duo with Israeli cellist Timora Rosler, and played with violinists such as Janine Jansen and Dmitri Makhtin. She made nearly 20 CD recordings, among which the complete Piano Sonatas of Mozart, a selection of Schubert Sonatas and the Piano Works of Robert Schumann. Her Mendelssohn recording with her Amsterdam Pianotrio was the critics choice of the year 2000 (Harris Goldsmith for International Record Review Magazine).
Klára Würtz is professor of piano at the Conservatory of Arts in Utrecht and lives in Amsterdam, The Netherlands.