ANA DE LA VEGA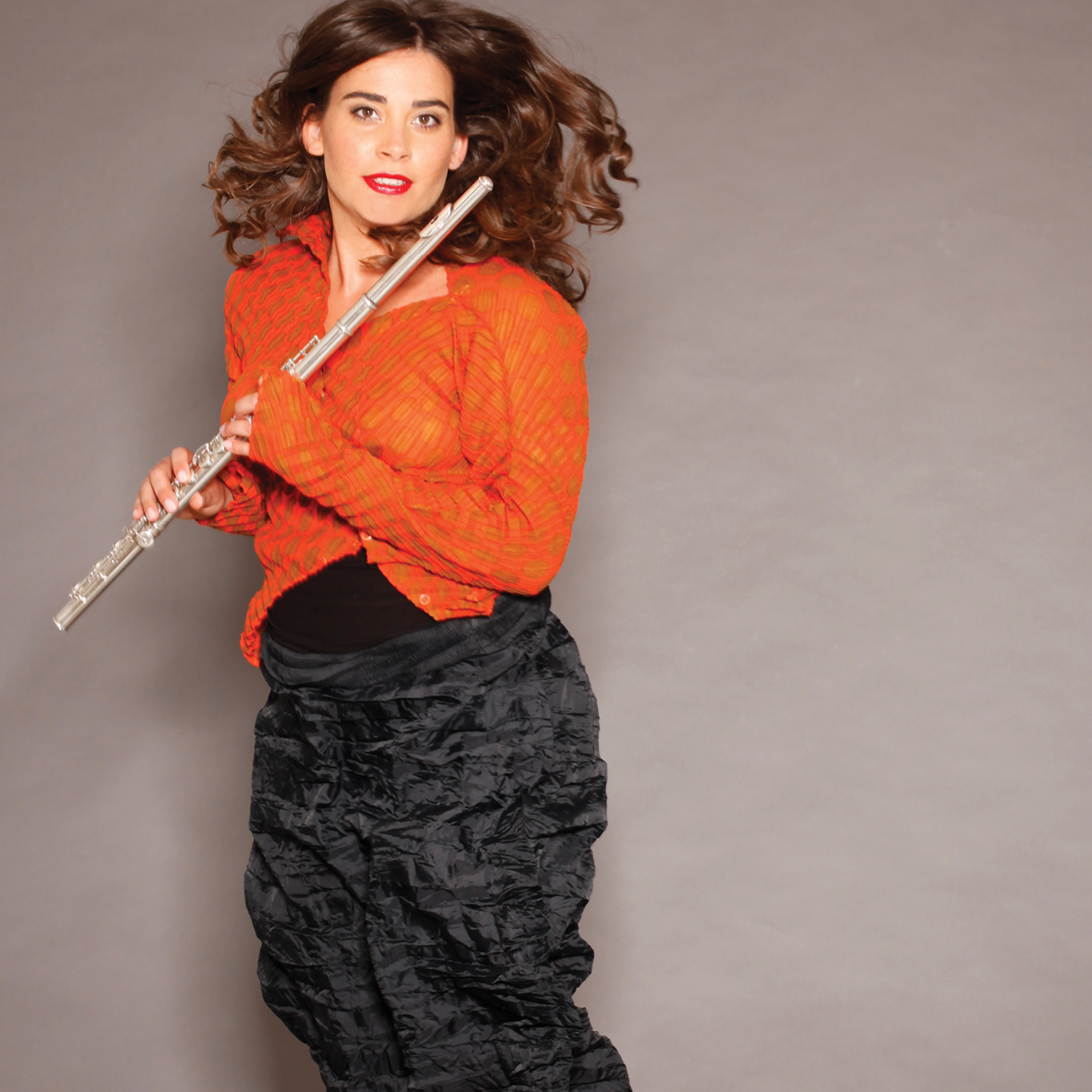 'Such an interesting new soloist in the world of flute has not existed for a very long time' (Naxos). Indeed, the Australian flautist Ana de la Vega stirs up the classical music scene at present. Her debut recording with the English Chamber Orchestra of Mozart and Myslivecek Flute Concertos (PENTATONE) is attracting unbridled and unparalleled attention worldwide. Having won Classic FM 'Best Albums of 2018', reached Amazon Best Seller No. 1, NDR CD of the week, BBC Scotland CD of the week, Classic FM Netherlands CD of week, SR CD of the Week Germany, Pizzicato 5 Stars et al., Ana has become one of the most celebrated and recognized flautists today.
Her Wigmore Hall debut was reviewed as "outstanding" (Classical Source), her Cadogan Hall London performance as "true artistry" (Musical Opinion), and her Berlin Philharmonie debut as "first-class".
While Gramophone writes "de la Vega sells these two works as comprehensively as Pahud" (Mozart Concertos in D and G major), FONO FORUM writes "Flawless: de la Vega possesses a velvety smooth tone in all registers, dark in timbre, lean and flexible, with superior masterful technique". NDR Kultur acknowledges her "velvety tone" and "crystal-clear playing", comparing her frivolity to the birds of summer, and above all stating that her interpretation of the classical flute concertos "would certainly have inspired Mozart".
In the current and next season Ana performs as soloist with DKO Berlin, the Trondheim Soloists, the English Chamber Orchestra, Lucerne Festival Strings, Odessa Philharmonic, Sinfonia Rotterdam, Prague Royal Philharmonic, Bremen Philharmonic and Berliner Camerata, she gives her debuts at the Concertgebouw Amsterdam, Berlin Philharmonie, Philharmonie Gasteig Munich, Hamburg Laeiszhalle, Glocke Bremen and with Muenchen Music in Munich, as well as her maiden voyage on the MS Europa, and to the Schloss Elmau.
Ana de la Vega grew up on a farm in Southern New South Wales, Australia, as the third of four sisters. She was a student of the Conservatoire Supérieur de Paris where she studied under Catherine Cantin, as well as with Philippe Pierlot and Raymond Guiot and hence is a successor of the great French school of Flute playing.
"When I decided to be a flautist, I had never seen a flute. I didn't know what an orchestra was and I had certainly never been into a concert hall. I was seven years old playing in the garden on our farm when Jean-Pierre Rampal's recording of the Mozart Flute and Harp Concerto KV299 (Erato) came through my parents' speakers. The second movement of that concerto rendered me choice-less – a physical reaction – an infiltration of body and soul. Every decision from that moment on led me to the flute, to Paris… and to Mozart… A long way from the flies and the dust!" – Ana de la Vega
"Flawless: de la Vega possesses a velvety smooth tone in all registers, dark in timbre, lean and flexible, with superior masterful technique."
– FONO FORUM